I've been having two seemingly conflicting thoughts recently:
1 – We're all hopeless idiots who know very little individually.
2 – Being able to discount or filter out potential false information is more important than ever.
The first is an idea I've become a little fascinated with ever since I heard this incredible piece of radio. So much of our society is built upon trusting other people that know more than us and as this pandemic has demonstrated over and over again a lot of bad things happen when that trust is eroded.
The second has been something that has crossed my mind quite a bit as we all struggle to separate fact from fiction during this pandemic. Are masks necessary? Are recovered people immune? How did this all start? Nobody seems to know. We have gone from a world with gatekeepers of information (which had its own downsides) to an exhausting world in which we are bombarded with more conflicting information sources than ever before.
So how is one supposed to survive in this world? The first remedy that comes to mind is by increasing overall media literacy. Being able to gauge the quality of information and its source is becoming an increasingly valuable skill in and of itself. Perhaps this has changed but I know I sure as hell didn't have a class covering this in school and is critical thinking something that can truly be taught in a classroom? I'm not sure but I've definitely found this to be a handy image to drop in the occasional group chat: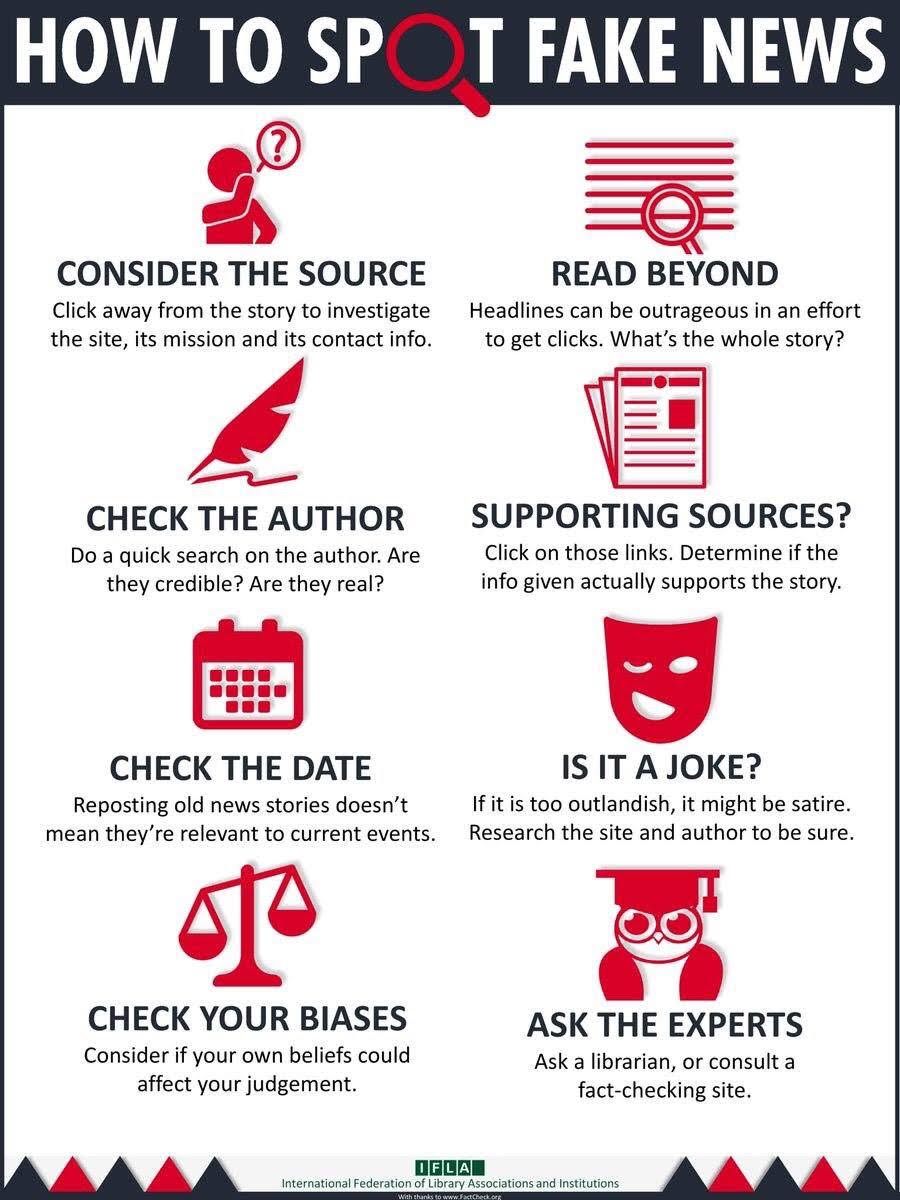 And the thing is this isn't even the worst of it because….the deep fakes are coming.
I don't really have much to add on this beyond the frighteningly obvious thought:
HOLY SHIT THIS IS TERRIFYING AND GOING TO MAKE THINGS SO MUCH WORSE
I hope and pray that there are a bunch of smart people working on ways to counteract and get ahead of this.
? THINGS THAT CAUGHT MY EYE ?
Bezos is hella rich:
https://mkorostoff.github.io/1-pixel-wealth/
?
https://www.boredpanda.com/tulip-garden-keukenhof-photography-albert-dros/
This kid is a legend: